COVID-19 Statement
We are open and serving our customers as normal. Our office, showroom and parts department are open to the public. However, we are enforcing the appropriate social distancing and requiring customers to wear masks. We will continue to monitor the situation and are taking the necessary steps to safeguard our customers and employees.
Residential Garage Doors - Garage Door New and Replacement Sales, Installation, & Service for Cincinnati & Northern Kentucky
Overhead Door Company of Northern Kentucky has been installing new and replacement garage doors since 1947.
When it comes to choosing a new garage door, you have a lot of choices. Overhead garage doors come in a wide range of designs, colors, and construction to suit every type of home. So, how do you choose the garage door to complement your home? What's the best type of garage door opener and garage door remote? What else do you need to know to make the right decision?
The garage door experts at Overhead Door Company of Northern Kentucky are here to help. With over 70 years of experience, our team of garage door sales professionals can lead you through the decision-making process for the perfect garage door to suit your needs.
With our combination of garage door experience and expertise, our wide selection of residential garage doors, and our certified garage door installation and repair technicians, we can assure you that you'll receive the highest quality products and unsurpassed customer service you deserve.
Explore our complete line of residential garage doors and garage door accessories. Our Northern Kentucky showroom gives you the opportunity to see your garage door options in person - and when you're ready for a garage door installation, our professional team is here to help.
Contact us today to schedule a FREE sales estimate for your new garage door
Garage Door Options
Impression Collection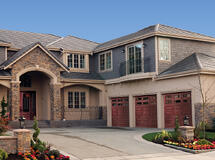 Wood-grain fiberglass exterior.
Durable steel contruction.
Therma-Tru Accugrain color technology.
R-value 7.6

Colors: Cherry, White, Mahogany, Walnut, Oak, Green, Gray, Clay, Honduran Mahogany, Red Oak
Carriage House Collection

The look of wood carriage house doors.
Thermal performance with durable steel construction.
R-value 10
Court Yard Collection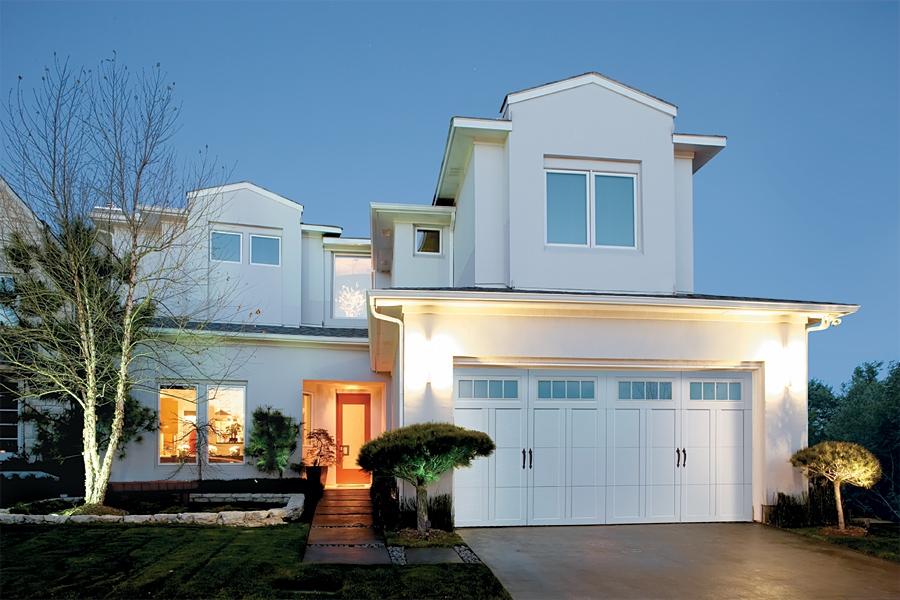 The Beauty of Wood. The Durability of Steel.
Insulated steel construction, fashioned to resemble the elegant wood designs of traditonal carriage house doors.
R-value 12.76 (160 series), 9.31 (370 series)
Colors: White, Almond, Sandstone, Brown, Hunter Green, Tera Bronze
Modern Aluminum Series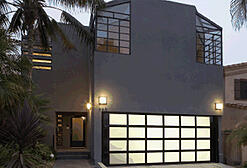 A unique look for today's more contemporary-styled homes.
Many different glass options
Powder coated color options
Durafirm Collection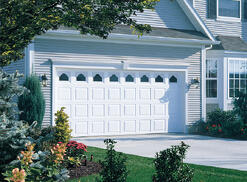 With a rugged and thick vinyl skin, the Durfirm Collection doors are the ideal escape from wood door maintenance and steel door dents and worries.
R-value 11.75
Colors: White,Monterey Sand, Cape Cod Gray, Adobe Cream
Thermacore Series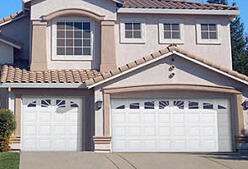 Premium construction and maximum thermal efficiency.
Features a continuous layer of foamed in place polyurethane insulation.
R-value 17.5 (490 series), 12.76 (190 series)
Colors: White, Almond, Sandstone, Tera Bronze, Brown, Hunter Green
Traditional Steel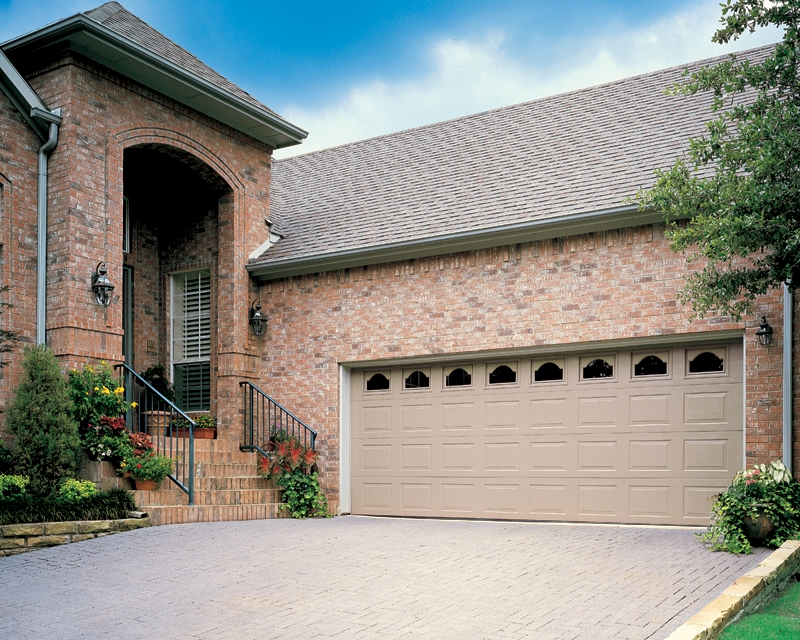 Long-term performance, durability and value
Mutiple panel designs available
Insulated and non-insulated options available
R-value 9.8 (390 series), 7.8 (180 series)
Colors: White, Almond, Desert Tan, Sandstone, Brown
Overhead Door Openers
Destiny 1500 (Screw Drive)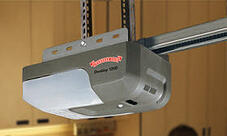 The ultimate in power, reliability and fast operation
Destiny 1200 (Belt or Chain Drive)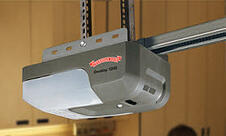 A quiet yet powerful performance and the ultimate in convenience
Legacy 800 (Belt or Chain)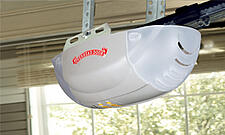 Quiet durability and power
Standard Drive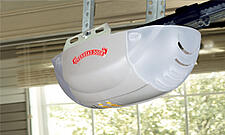 Value and Reliablity