Overhead Door Company of Northern Kentucky
Overhead Door Garage Door Repair & Replacement Experts
In Greater Cincinnati and Northern Kentucky, Overhead Door Company of Northern Kentucky is your authorized local garage door expert.
Our highly trained garage door installers provide top quality sales, service and repair for garage doors, garage door remotes and garage door openers. Whether you need to replace your garage door spring or need a full garage door installation, Overhead Door Company of Northern Kentucky can help throughout Cincinnati and Northern Kentucky.
We offer free sales estimates, and with nearly 20 service vehicles, we can provide unsurpassed garage door customer service for homeowners, builders and commercial contractors.
Our Northern Kentucky showroom offers design inspirations for advanced garage door solutions, with a full range of styles, colors and prices designed to fit your specific garage door needs. For reliable Northern Kentucky garage door service, we offer garage door installation, service and repair for all aspects of garage doors, remotes, and openers.
Read our customer testimonials to see how our products and services delivered excellent result for homes and commercial properties. These reviews of our overhead doors in Cincinnati and North Kentucky offer valuable insights into our client's experiences who have benefited from our garage door services.
If you want to order a garage door online, don't hesitate to reach out to us today. Contact us to request an estimate or schedule an appointment, and we'll be happy to assist you.
---
Garage Door Products and Service
In addition to providing overhead doors in Northern Kentucky, our team offers a diverse range of products and services to fulfill your requirements. Here are some of the options we provide:
---
Related Products and Services
Garage doors and openers service, repair, installation, and replacement are all services our expert and highly trained service technicians supply to our residential and commercial customers throughout Greater Cincinnati and Northern Kentucky.
We also offer: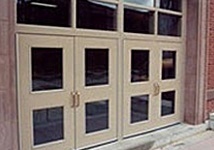 Commercial steel entry doors including hardware, doors and frames, and everything else needed for a commercial entry door.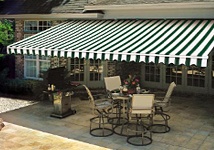 Our full range of shade products offers ideal solutions for home owners and businesses alike. Create shade when you want it and enjoy the sun when you don't. Learn more about residential and commercial options.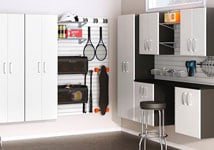 Get the most out of your home's storage space - organize and declutter with garage storage solutions including garage storage cabinets, garage wall storage solutions, overhead storage solutions, and garage flooring that transforms your space.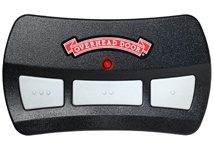 Whether you need a new garage door opener remote control, keyless entry, or any other garage door replacement part for commercial or residential use, our complete parts department has the replacement part you need to have your garage door working smoothly. We service and install parts, too.
---
Service Areas
Whether you're searching online or asking your digital assistant to "find garage door opener repair near me", Overhead Door Company of Northern Kentucky is your garage door resource in Cincinnati and Northern Kentucky. We are an overhead door distributor that provides garage door, garage door opener, and garage door remote, installation, service, repair, and replacement to Cincinnati, Northern Kentucky, and surrounding communities.