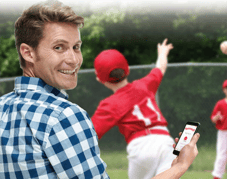 The convenience of having a smart home control your TV, lights, thermostat or music doesn't have to stop indoors. You can upgrade your garage door opener to work with your smart device for a seamless transition. Having a garage door opener that is compatible with your smart home goes beyond convenience as it increases the safety and security of your home.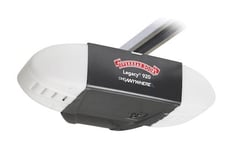 To make this upgrade, your garage door opener must be compatible with OHD Anywhere®, Overhead Door's™ advanced opener that enables garage door control from most Apple and Android smart devices. You can also configure OHD Anywhere® to work with your existing home automation system using Google Home or Amazon Alexa enabling voice control. The Legacy® 920 is the recommended garage door opener model for smart home adoption. This garage door opener comes equipped with OHD Anywhere® enabling wi-fi and smart device control capabilities.
Beyond the dynamic smart home integration, the Legacy® 920 features strength and efficiency with an opening speed of 7.0 inches per second. The opener is quiet with a soft start and stop design that offers flexibility as you choose whether your opener is made with a belt or chain rail to suit your preference.
OHD Anywhere® wi-fi capabilities provide:
Instantly know if someone is operating your garage door with the OHD Anywhere® app. It can tell if your garage door is open or closed and will alert you with any changes.
Open your garage door for family members, deliveries or service providers anywhere with your smart device.
Further optimizing your safety with a log including the date and time of each garage door operation.
Set rules for your door to close automatically at a certain time of the day, or after a designated amount of time after initial opening.
Setting up your OHD Anywhere® with the Legacy® 920 is significantly faster than competitive products. They were made for each other, providing a painless user experience. The entire set up process will take no more than 10 minutes after your garage door opener is installed.
Control and monitor your garage door anywhere by upgrading your door to be compatible with your smart home. Contact Overhead Door Company of Northern Kentucky to get started today!