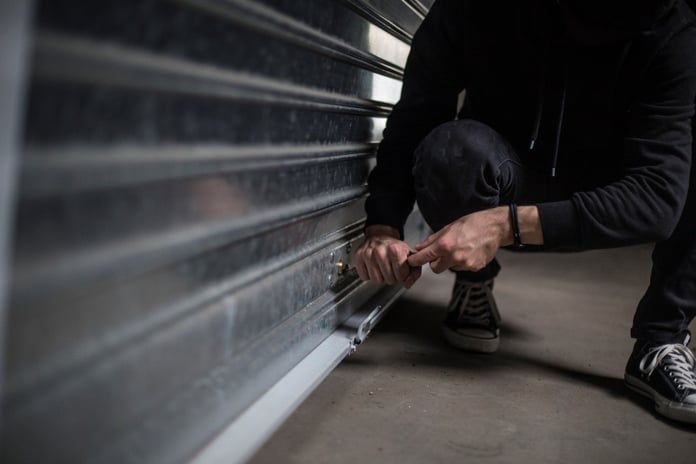 Your garage door is a gateway to your home, providing convenience and protection for your vehicles and other valuable possessions. However, it's crucial to remember that these doors are also a potential entry point for burglars and intruders. Thus, it becomes paramount to prioritize the security of your garage door to safeguard your property effectively and enhance your overall safety.
In this blog post, we will explore various effective ways to increase your garage door security. These will help you enjoy peace of mind knowing your belongings and loved ones are well-protected.

1. Keep Your Garage Door Shut

One of the simplest yet often overlooked ways to enhance your garage door security is always to keep it closed. It is especially crucial when you're not actively using it.

Many burglaries occur because homeowners inadvertently leave their garage doors open, providing easy access for intruders. Make it a habit to check and ensure your garage door is fully closed before leaving your property or going to bed.

2. Install Motion Sensors

Installing motion sensors can effectively enhance the security of your garage door. This proactive measure is a powerful deterrent against thieves who often prefer to operate in the dark.

These sensors can detect movement within a specific area and promptly activate an alarm or send a caution through app-connected drives, alerting you to potential intruders. Motion sensors are particularly valuable for detached garages with limited access to other light sources, as they can also serve as exterior lights to illuminate the surroundings.

3. Secure Garage Door Opener

Take precautions to secure your garage door opener. Keep the remote control safe and secure, such as inside your home or in a locked drawer. Avoid leaving it in your vehicle, as car break-ins are common.

To maximize the security of your garage door, keep the remote control in a safe place, such as your purse or coat pocket. Alternatively, you can store it in the house with your car keys. This way, even if your vehicle is broken, the garage door remote control won't be easily accessible to potential burglars.

Secure Your Garage Door Today!

If you want to learn more about keeping your garage and home safe, Overhead Door Company in Northern Kentucky is here to help. Our team is dedicated to providing top-notch service, including conducting thorough inspections to assess potential damages to your garage battery backup, opener, or door. We can recommend and replace components with more secure alternatives, giving you peace of mind.

If you have any inquiries or concerns about your garage's safety, contact one of our expert technicians. Additionally, we suggest you check out our previous blog posts about Overhead door remote controls and openers for further insights.