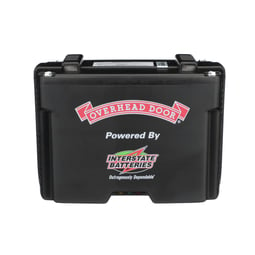 Does your garage door have an emergency battery backup system? If you don't have this important safety feature, you should consider the benefits of including a battery back up with your garage door opener.
A garage door opener battery backup can provide true peace of mind in case of an emergency and offers homeowners the security of always being prepared when severe weather hits. If extreme circumstances leave your house without power, the emergency battery backup will do the heavy lifting and will be able to open and close your garage door as if there was nothing wrong.
Battery backups can be included as part of the installation of a new garage door opener, or it can be installed separately in many existing openers. Therefore, if you have an existing garage door opener without a battery backup, there are aftermarket options that merely plug into your opener.
The benefits of having a battery backup

:
Long and useful battery life –Battery backup systems require very little maintenance, and can go up to three years maintenance-free. The battery system charges from the cable connected to your garage door opener. Once installed, there are no parts to maintain or fuel. If it's time to change your battery you will be alerted with beeping or a flashing light depending on the model of your battery.
Simple to use –When facing an emergency like a power outage, the last thing you need to worry about is your garage door opener. However, you also need the peace of mind knowing you'll be able to get your vehicle in and out of your garage in extreme circumstances. With a battery backup, there is no need to manually disengage the door. Just operate your door like you normally would.
Long lasting opening capability –Most battery backup systems allow up to 50 door openings and closings within 24 hours of a power outage. To conserve battery life the door will open and close at a slower rate than normal, and the work light on your opener will stay off.
Customized options – You can purchase add-on battery backup systems for compatible garage door openers. Professional installation is recommended but, in some cases, it can be installed by a homeowner.
Affordability – The additional cost to include a battery back up with the installation of a new garage door opener can range from $35 to $90 depending on the voltage of the garage door opener. The cost of adding a battery backup to an existing opener can range from $65 to $195 depending on the voltage and age of the opener.
Overhead Door Company of Northern Kentucky ™ has many different models of new garage door openers that include an integrated emergency battery back up. Overhead Door® openers are powerful, quiet and durable and are designed for high performance. There is a wide range of options available that feature a variety of power levels and specifications to handle different garage door weights and sizes. You can select from our Destiny®, Odyssey® and Legacy® series garage door openers. All models are available in belt drive, chain drive and screw drive options. In addition, our Infinity® 2000 Wall Mount garage door opener offers the ultimate in performance and appearance.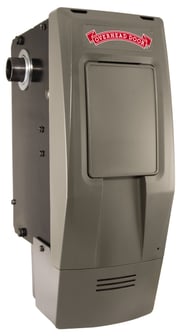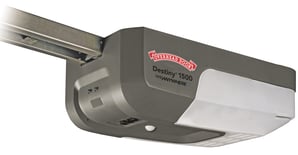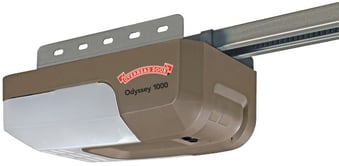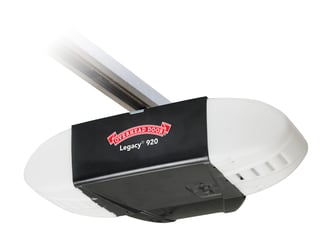 For more information about the Overhead Door® line of garage door openers or to schedule the installation of a new garage door opener, click here.
If your existing Overhead Door® or Genie garage door opener doesn't include an emergency battery back up, this feature can easily be added. You can reference this chart to find the model garage door openers that offer an option to include an aftermarket battery backup.
| | |
| --- | --- |
| Overhead Door | Genie |
| Destiny 1500 | PowerMax 1500 |
| Destiny 1200 | PowerMax 1200 |
| Odyssey 1000 | SlientMax 1200 |
| Odyssey 1200 | SilentMax 1000 |
| Legacy 920 | ChainMax 1000 |
| Infinity 2000 | MachForce |
| | Excelerator II |
| | Trilogy G |
| | Intelli G |
Battery backups exist to keep homeowners safe, while providing peace of mind in emergency situations. If you're interested in integrating or adding a battery backup system to your garage door opener, call your experts at Overhead Door Company of Northern Kentucky.