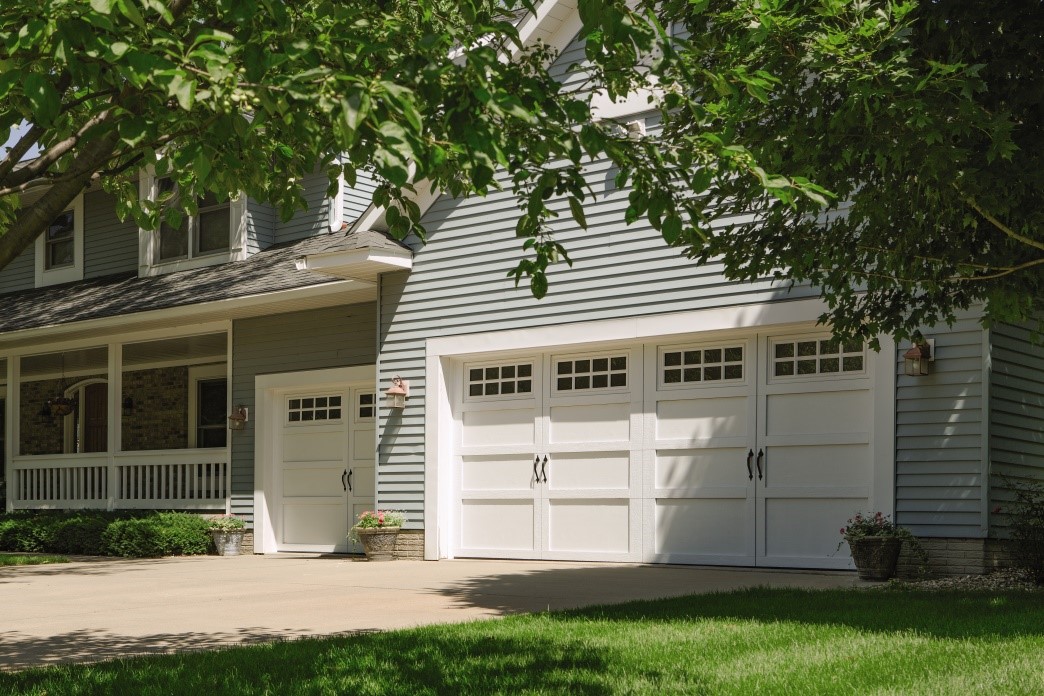 In today's world, energy efficiency is crucial for homeowners looking to reduce their carbon footprint and save on utility bills. While many focus on improving the energy efficiency of their homes, the garage is often overlooked.

However, you can transform your garage into an energy-efficient space with a few simple changes. In this blog, we will provide practical tips to make your garage more energy-efficient, helping you contribute to a greener environment and save money.
1. Insulate the Garage

Maintaining a comfortable temperature in your garage and minimizing energy loss relies heavily on insulation. It plays a crucial role in restricting the flow of cold and warm air from the external environment. Walls, ceiling, and garage door insulation are essential to prevent heat transfer in your garage. Various insulation materials, such as polyurethane and styrofoam, can be considered for garage doors.

2. Control Air Leaks

Another way to maintain a consistent temperature in your garage and reduce energy inefficiency is to seal the garage door, wall, and window gaps or cracks. You can effectively block air leaks and prevent drafts by utilizing weatherstripping, sealant, or caulking. This approach not only prevents energy waste but also deters the entry of unwanted pests.

3. Install Energy-Efficient Lighting and Automatic Switch

To enhance energy efficiency in your garage, installing energy-efficient lighting is crucial. Consider replacing traditional incandescent bulbs with energy-saving options such as light-emitting diode (LED) bulbs. LED lighting consumes less energy and generates less heat, making it an ideal choice.

In addition to energy-efficient lighting, an automatic switch can optimize energy usage. You can avoid inadvertently leaving the garage light overnight by replacing a manual switch with an automatic one. It can detect when the space is unoccupied and turn off the lights automatically, preventing unnecessary energy waste.

For example, newer model garage door openers can include energy-efficient integrated LED lighting. They may also have a motion sensor and a time delay wall control switch to ensure the garage door opener lighting automatically turns off.

4. Upgrade Your Garage Door Opener

Upgrading your existing garage door opener with a newer model is a practical approach to improving your garage's energy efficiency. Older openers consume more electricity during operation, leading to avoidable energy loss.

When searching for a replacement, prioritize garage door openers with high energy-efficiency ratings. These models utilize DC motors and are designed to consume less power while maintaining reliable and safe performance. Furthermore, modern garage door openers offer additional advantages such as quieter operation and advanced features that enable remote control via smartphone from virtually anywhere in the world.

Talk to Garage Experts!

If your goal is to create an energy-efficient garage, you can rely on the expertise of Overhead Door Company of Northern Kentucky. We offer a diverse selection of garage doors and garage door openers that can help you effectively manage your home's energy costs while enhancing the quality and comfort of your garage.
Turn to us for your garage door needs! Get in touch with us today to learn more about our various door options and product lines or to schedule an estimate.