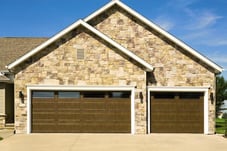 An insulated garage door is essential to keeping cold air out of your home during winter months. Temperatures fluctuate often in the Northern Kentucky and Cincinnati tri-state region, so your best defense against high utility bills is having the proper insulated garage door. In fact, having the right insulated garage door can reduce heat loss by more than 70%. Additionally, insulated garage doors can help save your car's battery, protect tools or other items you may store in your garage, and can even reduce street noise.
The best rated insulated garage door is the Thermacore ® 490 series manufactured by Overhead Door ™. The Thermacore ® 490 series is a 2" thick polyurethane insulated steel door, which features between-section seals to reduce air infiltration through thermal breaks. With an R-Value of 17.5, the Thermacore ® 490 series garage door is one of the best doors on the market in terms of thermal efficiency.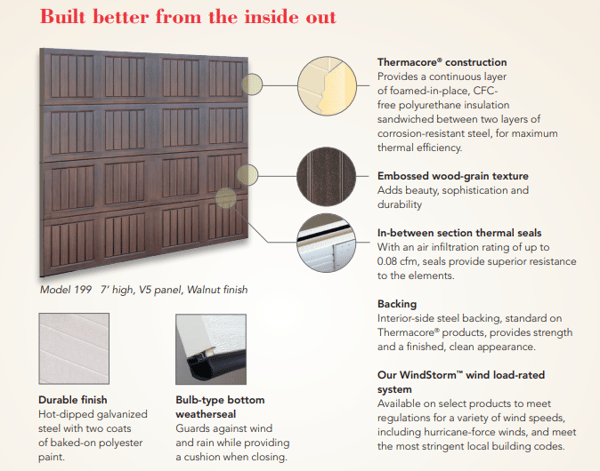 You may be wondering, "what about the garage door aesthetics?". While the Thermacore ® 490 series may be a highly energy efficient insulated garage door, this series comes with a variety of panel designs, window trim and colors to choose from to ensure true curb appeal. There's no need to sacrifice style for comfort, with the Thermacore ® 490 series garage doors – you can have both.
Ready for a free estimate on a Thermacore® 490 series garage door, or to learn more about the wide variety of garage doors that are available? Contact us today to get started.