Overhead Door NKY Garage Door Blog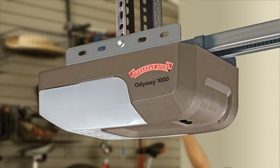 Are you having trouble with your Overhead Door Odyssey garage door opener?
Does your Odyssey only travel a few inches and stops?
Does your Odyssey reverse without any obstructions in the way?
Does your Odyssey only travel a few inces when seting the up and down limits?
Does your Odyssey travel past the down limit?
Are seeing you the following error messages from the LED lights on the garage door opener motor head?
Double purple LED
Double solid red LED
Long red LED
These problems could possibly be resolved by simply replacing the optical encoder inside the motor head.
Read More
Topics: Overhead Door Odyssey 1000, Overhead Door Odyssey 1200